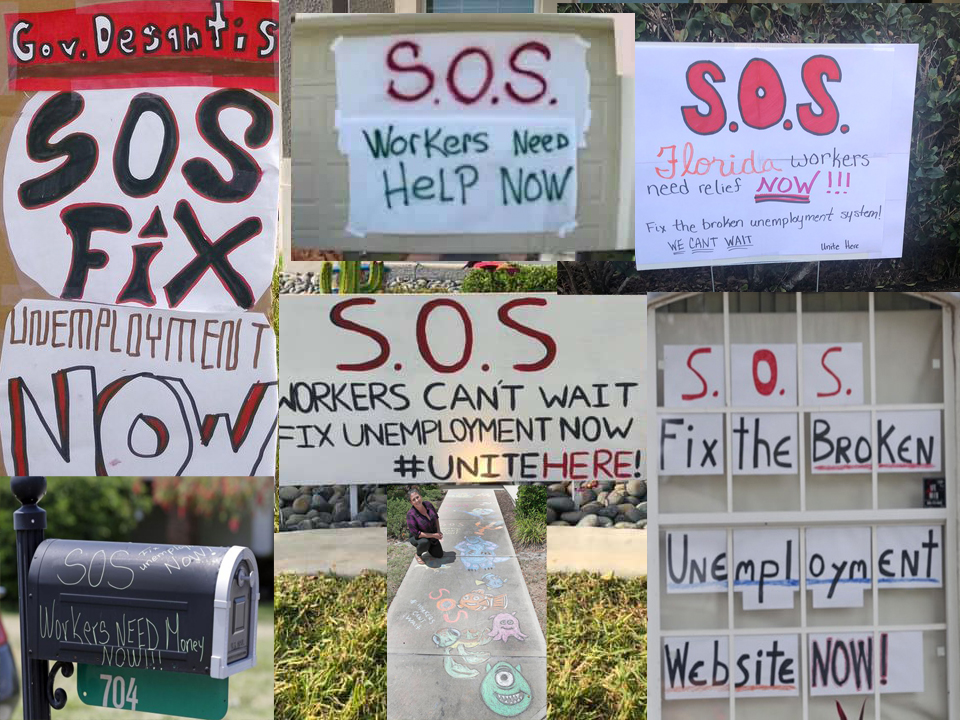 43,000 workers of the Service Trades Council Union (STCU), which includes TCU Local Lodge 1908, reached a deal with Walt Disney World on temporary furloughs that will allow them to keep their benefits. Unfortunately, they now have the Florida unemployment system to face.
"The Florida unemployment system is fundamentally broken. The system is rigged to deter Floridians from filing for the benefits they desperately need and deserve. But we are fighting to change that. We are hopeful that an expedited process can be implemented which will offer pre-screened unemployment eligibility for Disney employees. This approach is similar to those used in various other states with large employers," said Matt Hollis, TCU National Vice-President and President of the STCU.
The employees staged stay-at-home protests Monday aimed at calling attention to Florida's beleaguered unemployment system. They placed signs and used chalk on the sidewalks writing: "SOS. #WorkersCan'tWait."
These members face uncertainty and do not know how long they can last. And with an already-strained Florida unemployment system facing another 80,000 people applying next week, that uncertainty is beginning to grow.
Click below for related stories.